February 3, 2021
Oklahoma State Capitol | 11:30am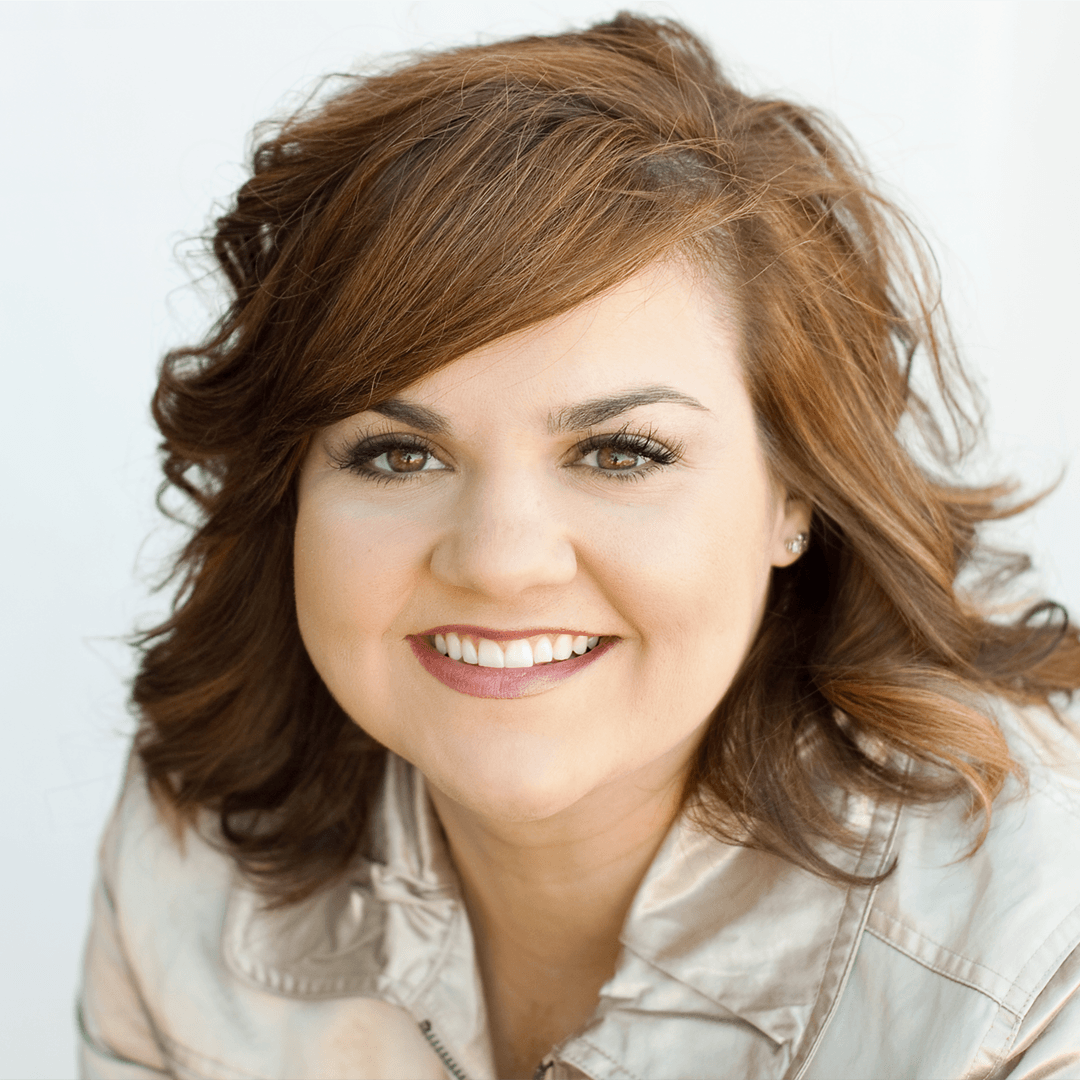 Abby Johnson
Former Planned Parenthood Clinic Director | Author | Speaker
All Abby Johnson ever wanted to do was help women. Her passion surrounding a woman's right to choose even led her to become a spokesperson for Planned Parenthood, fighting to enact legislation for the cause she so deeply believed in. However, she experienced a "change of heart" while participating in an ultrasound-guided abortion procedure. Today, Abby travels across the globe sharing her story, educating the public on pro-life issues, advocating for the unborn, and reaching out to abortion clinic staff who still work in the industry.
Her story has been a media sensation and she is often featured on FOX News and numerous other print and media programs. She is also the author of the nationally best-selling book, Unplanned, which chronicles both her experiences within Planned Parenthood and her dramatic exit. The movie adaption Unplanned The Movie was released in the Spring of 2019.
About Rose Day
Each year, hundreds gather at the Capitol at the beginning of the new legislative session to promote and support the lives of unborn babies by meeting with their state senators and representatives and presenting them red roses, which represent the sanctity of the unborn. Attendees are encouraged to present roses to their representative, senator, Lieutenant Governor and Governor.
Rose Day 2019 – Full Video
Prior to the Rose Day Rally, pro-life advocates of all ages arrived with bushels of roses as soon as the Capitol doors opened. Rose Day attendees were encouraged to pass out roses to their state legislators to symbolize their stance in the pro-life movement. Beginning in the morning, individuals and families began walking the State Capitol halls, delivering roses and pro-life messages to elected officials at the Capitol. "Christians and other pro-life Oklahomans made a powerful statement by bringing red roses for their elected officials, as a symbol of their belief in the sanctity of human life and pro-life views," said Brian Hobbs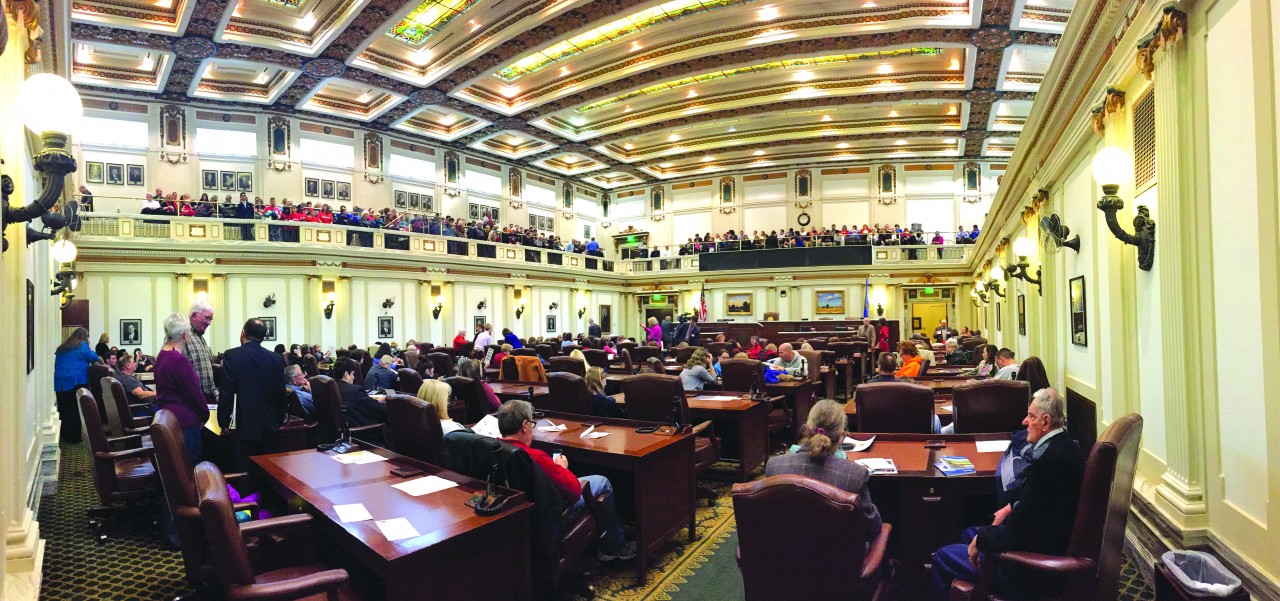 29th Annual Rose Day set for Feb. 5 at State Capitol: Former Planned Parenthood worker to share testimony of conversion
January 13, 2020
The 2020 Rose Day Pro-Life Rally is set for Wed., Feb. 5 and is expected to draw more than 1,000 supporters from across the state.
Rose Day, now in its 29th year, is organized by Oklahoma Baptists and other pro-life organizations, who are asking pastors and church members from across the state to attend.
"In the nearly 30 years of Rose Day, important legislation has been passed that has helped save lives. There is so much more we must do to end the barbaric practice of abortion in Oklahoma. We are asking Oklahoma Baptists to step up, to be part of Rose Day," said Blake Gideon, senior pastor of Edmond, First who is serving as Oklahoma Baptists' president.
Previous Rose Day Speakers
The Rose Day Pro-Life Rally has featured numerous leaders within the pro-life movement and faith community through the years, including the following:
2018    Alveda C. King, niece of Civil Rights leader Dr. Martin Luther King, Jr.
2017    Dr. Ronnie Floyd, pastor & former Southern Baptist Convention President
2016    Dr. Anthony Jordan, retired Baptist General Convention of Oklahoma Executive Director-Treasurer
2015    Melissa Ohden, abortion survivor
2014    Dr. Russell D. Moore, President of the Ethics & Religious Liberty Commission
2013    Lila Rose, pro-life activist and President of Live Action
2012    Abby Johnson, pro-life spokeswoman and former Planned Parenthood center director
Other Rose Day speakers include Norma McCorvey (from the Roe v. Wade case), abortion survivor Gianna Jensen and Fr. Frank Pavone of Priests for Life.
Rose Day Committee Members
Lisa Billy
Chickasaw Legislator
Kevin Calvey
Committee Member
Brett Farley
Catholic Conference of Oklahoma
Gayla White
Hope Pregnancy Ministries
Candy Hines
Committee Member
Brian Hobbs
Baptist General Convention of Oklahoma
Robin Jones
Creative Community Engagement
Tony Lauinger
Chairman Oklahomans for Life
Catherine Howe
Deaconess Pregnancy and Adoption Services
Heather Hails
Deaconess Pregnancy and Adoption Services
Nellie Sanders
Center of Family Love
Mistie Swinford
Bott Radio
Brian Smith
Catholic Charities
Dierdre McCool
Butterfield Memorial Foundation
Enter your address below to find your legislators
Please note – we do not store your address, it is only used as a lookup reference
If Internet access is unavailable, call: The House switchboard at: (405) 521-2711or (800) 522-8502 The Senate switchboard at: (405) 524-0126 Should you write, fax or email a Representative or Senator: (Your legislator's name) Oklahoma State Senate or House State Capitol Building 2300 North Lincoln Boulevard Oklahoma City, OK 73105 In order to be effective in influencing legislation, the right people must be contacted in the right way. Always be polite and identify:
Who you are, where you live, your address, and your phone number
Do this for every form of communication you use – a call, fax or email without this information will be ignored by most legislators. Never cover more than one bill at a time, and be brief, but polite. You may contact a legislature by phone, fax, email or mail, but it is best to use three methods of communication. By contacting a legislator and key people, (such as committee chairs and members and conferees) a powerful message is sent that a certain bill or issue is important to Oklahomans. Remember, a non-voter or person who lives outside the legislator's district carries less weight than a voter who lives in the district, but all communication is important. If the line is busy… do not give up.